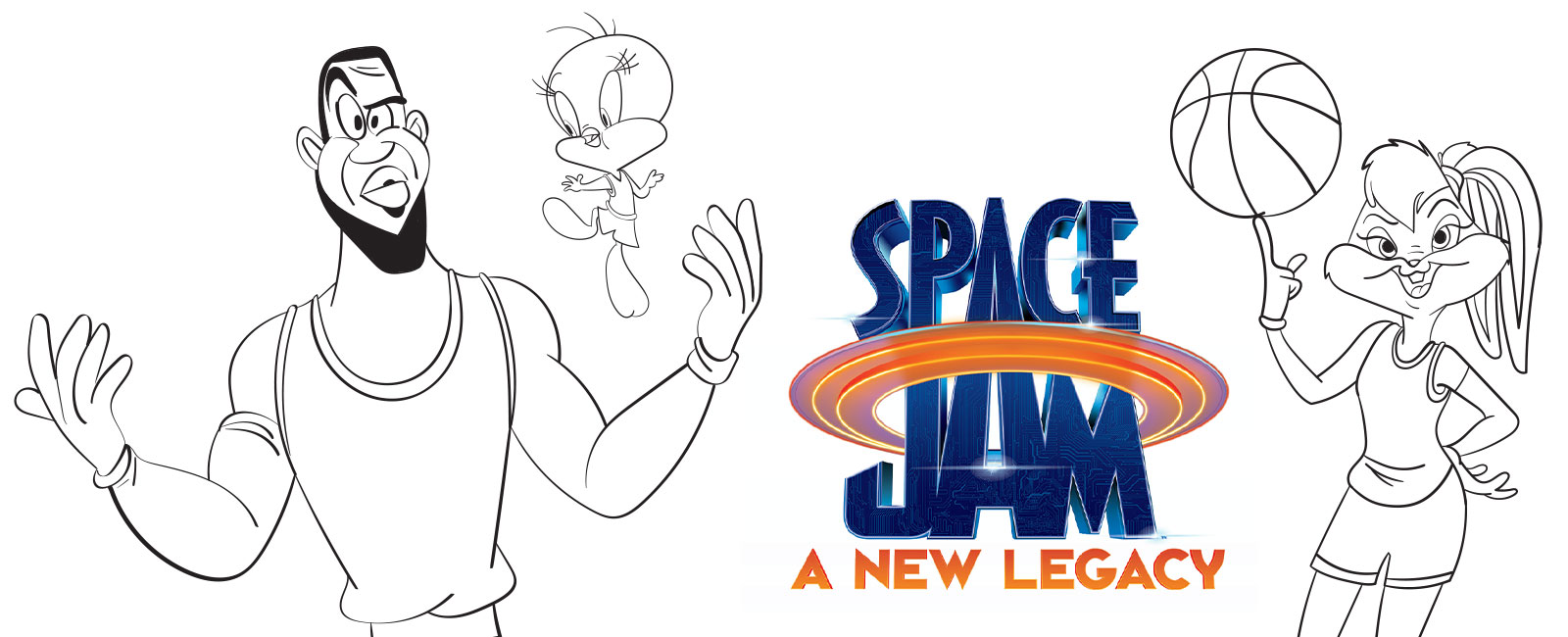 Space Jam: A New Legacy coloring pages
Space Jam 2 – A new legacy is an adaptation of the summer's highly anticipated film. It teams up basketball champion LeBron James with Bugs Bunny and the rest of the Looney Tunes to save the day.
Basketball champion and global icon LeBron James and his youngest son Dom find themselves trapped in the Warner 3000 Server-Verse. It's a virtual space ruled by a tyrannical A.I. by the name of Al-G Rhythm
After Dom is captured, LeBron must save him and get home safely by leading Bugs Bunny, Daffy Duck, Porky Pig, Lola Bunny, and other notoriously undisciplined Looney Tunes. They have to win a basketball match against Al-G's digitized champions on the court, the Goon Squad: a team of powered-up virtual avatars of professional basketball stars
In Space Jam: A New Legacy, The Goon Squad are digitized versions of professional basketball players. LeBron and the Tunes Squad will have their work cut out for them. If the first film was anything to go by, LeBron and his animated pals are bound to find some inovative and funny ways to beat their opponents. Than they will rescue Dom and help the James family to return home.
Find Space Jam: A New Legacy coloring pages here. From Lebron James, Bugs Bunny, Lola, Daffy, Taz and many more Looney Tunes characters. Free and easy print or download of Space Jam and Looney Tunes.

Here you can find coloring pages from Space Jam 2: A New Legacy