Free Hello Kitty Coloring Pages
Easy print or download Hello Kitty Coloring pages for kids to color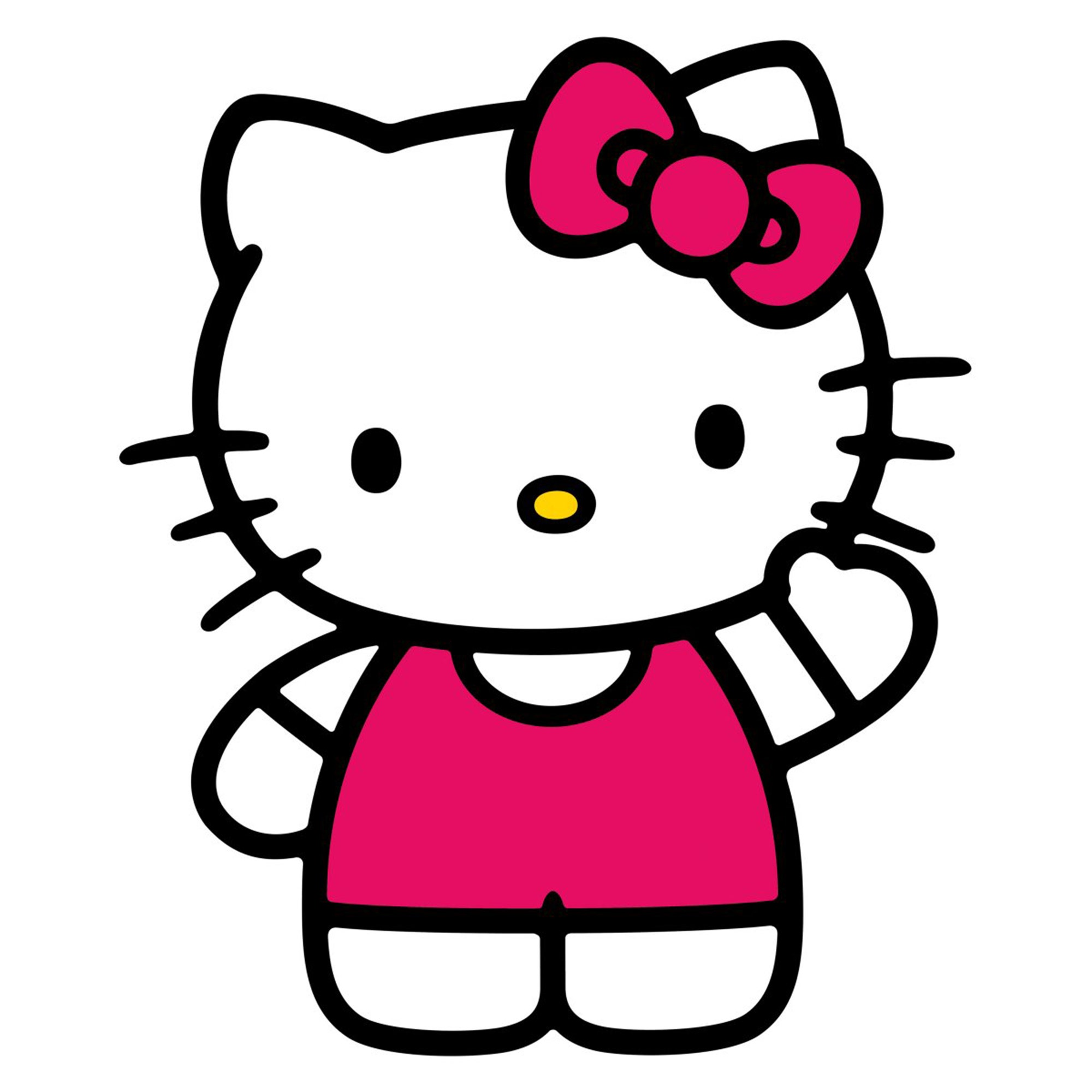 Origins of Hello Kitty
Hello Kitty (Japanese: ハロー・キティ, Hepburn: Harō Kiti), also known by her full name Kitty White, is a fictional character produced by the Japanese company Sanrio, created by Yuko Shimizu and currently designed by Yuko Yamaguchi.
Who is Hello Kitty
Hello Kitty is a young female gijinka (anthropomorphization) of a Japanese Bobtail cat with a red bow and no mouth. According to her backstory, she is a perpetual 3rd-grade student who lives outside of London. Kitty and her twin sister, Mimi, celebrate their birthday on 1 November 1974. Since the cartoon character's creation, the Hello Kitty media franchise has grown to include clothing, accessories, toys, games, books, manga, anime series, and music albums, along with other various product lines and media productions.
Hello Kitty is simmilar in design to Mickey Mouse, Minnie Mouse, Peppa Pig, Miffy and other popular cartoons figures.
Hello Kitty Coloring Pages and Books | Free and easy print or download